Start today using innovative solutions now:Call us at 1-800-DNA-0511 or contact us »
Transportation Services for your Unique Needs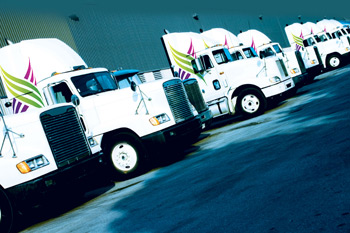 Our brokerage division offers an extensive network of insured carriers and agents to meet any needs including special equipment. We specialize in full truckload transportation and have the ability to handle your less-than-truckload needs as well as specialized services such as flatbeds and hazmat. We ship any type or size of freight load.
What you can count on:
Nationwide common, contract and brokerage authority.
Nationwide truckload service.
Nationwide commercial and residential delivery.
Overnight truckload and LTL service within US.